You can design your SMS on your own. Send any SMS to all the customers at a time using the campaign module. You can purchase SMS credits and use them to send messages. For campaign you will need the SMS API. To add the API
Go to Setup then Preferences and select SMS Gateway.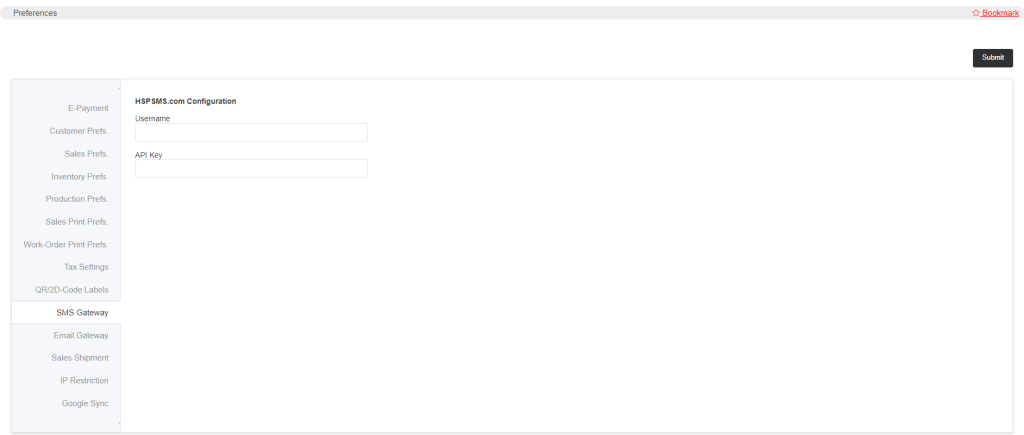 Before you start the campaign, add the user name and API Key and then you will be able to send messages in the campaign module.
To have SMS credits you may contact us. Mail us at reachus@easytailorapp.com