This section is for independent garment producers who produce their clothing off-season and market it when it is needed. The employees won't be aware of it. They will only receive the work orders as normal orders. And all the processes of MO orders will be done the same as the normal orders.
Go to Sales then Orders and then Manufacturing Orders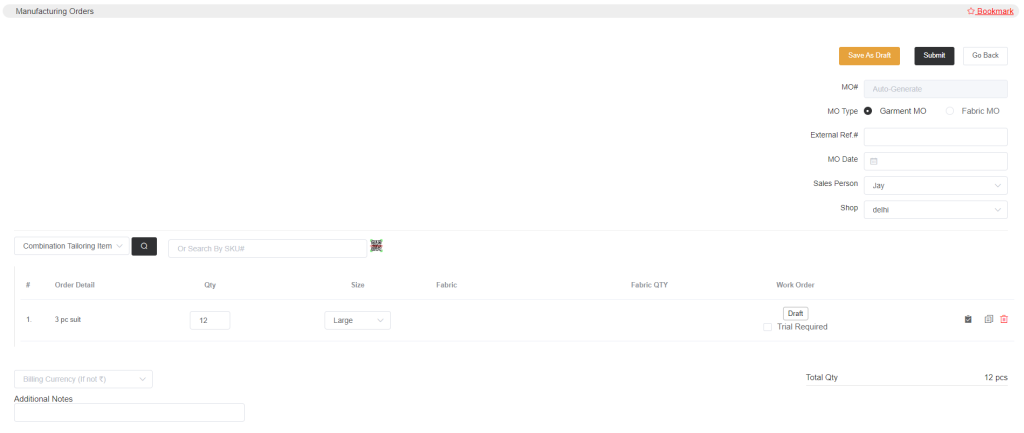 Similar to regular orders, the MO order number will be produced by the system. Next, choose the MO Type, either Garment MO or Fabric MO. Type in the external reference number you keep track of. Next, choose the shop, the date, and the salesperson's name.
The item is now added to the list. If necessary, provide the amount and size. Additionally, construct the work orders in the corresponding column and submit them exactly like regular orders. Once you've submitted it, you'll have the option to print the MO. After that, you may give tasks to the workers by going to production->all work orders. Once the works are finished you can convert the items to retail/ready items.