You can design your letters like offer letters and other letters and send them to respective receivers. Template variables are pre-given, you will need to copy and them and write the body of the letter and save them.
Go to Setup then HR Setup and now Letter Templates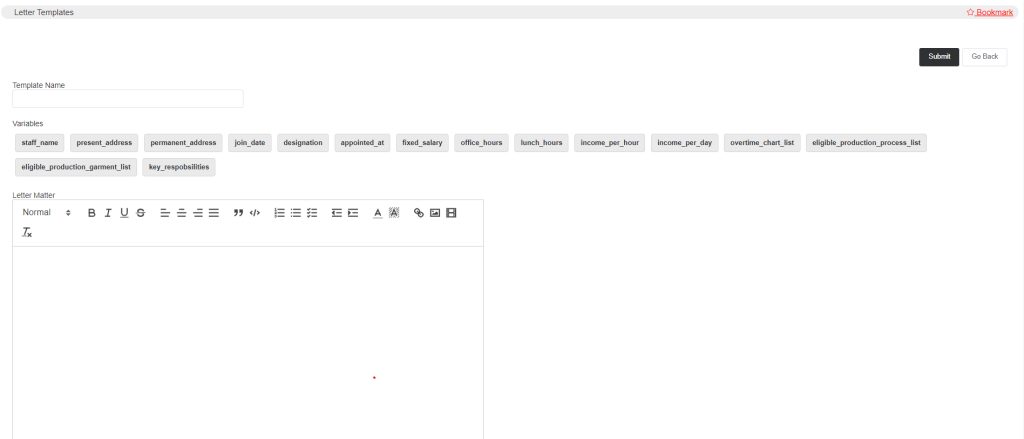 Enter the template name, copy the variable that you want by clicking on them, and add the letter matter by pasting the variables. So once you create a letter template and save it then you can print the template from employee profile of any employee.
For instance, if you create a joining letter template then from any employee's profile you can print their joining letter. This way the letter templates work.