When any item from the orders is ready for delivery you will need to follow some process to record it and deliver it. Go to Sales and then Delivery Receipts and add a new delivery record.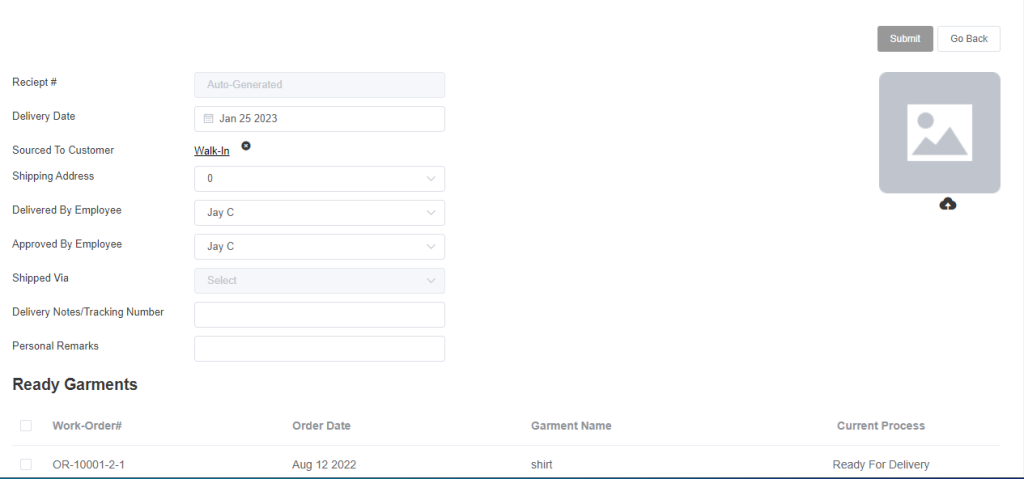 Select the date, customer name, shipping address, and the employee who delivered it and the one who approved it. As soon as you select these things a list of ready garments that are ready for delivery will appear. Now select the item that you want to deliver and submit.
Here you need to remember that if you cannot select Ready Garments from the list, then just go to Setup then Preferences and click on Sales Preferences. Just uncheck the option that is 'Allow Sales Delivery Upon 100% receipt'. Unchecking that option will allow you to still deliver the item even if the customer does not clear the order balance.
Another way to deliver the garments is Go to Sales then Orders and open an active order by clicking on Edit. On the order page, click on the 'Misc. Actions' and it will show you an option that is 'Deliver Tailoring Items', when you select this, the delivery receipt page will open with the customer's name. You will only need to select the employee who delivered and approved it. Now select the garments that you want to deliver and click on submit to record the delivery.