In the Inventory prefs. you can add the inventory items' SKU prefixes and numbers, as per your item list.
Go to Setup then Preferences and then Inventory Prefs.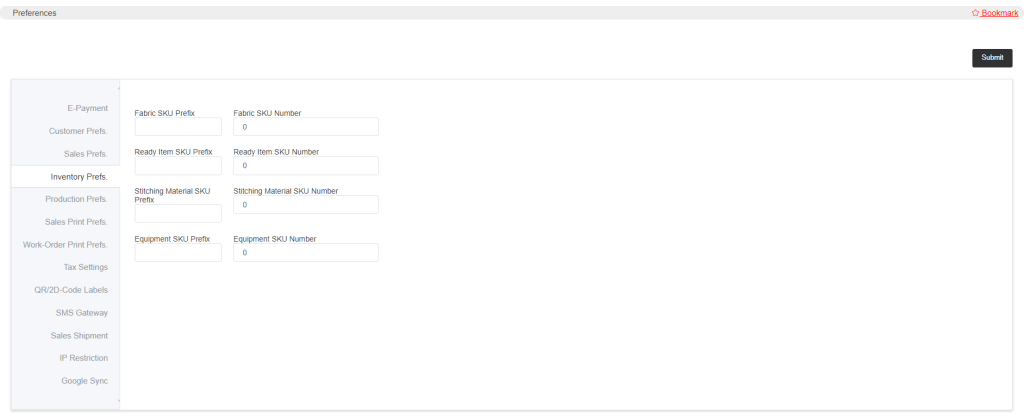 Set the prefix and and number of SKUs for fabrics, ready items, stitching material and equipment. Then all the inventory items will have their own unique SKU codes.