Using customer receipts, you can accept payments from customers and track them. If a client makes an advance payment, you can note it. The sum will then appear as a credit balance, and you can use it to settle the customer's bill payments. Choose the customer name and Pay On-Account as the settlement type, then enter the opening balance or advance and submit.
Go to Accounts and then Customer Receipt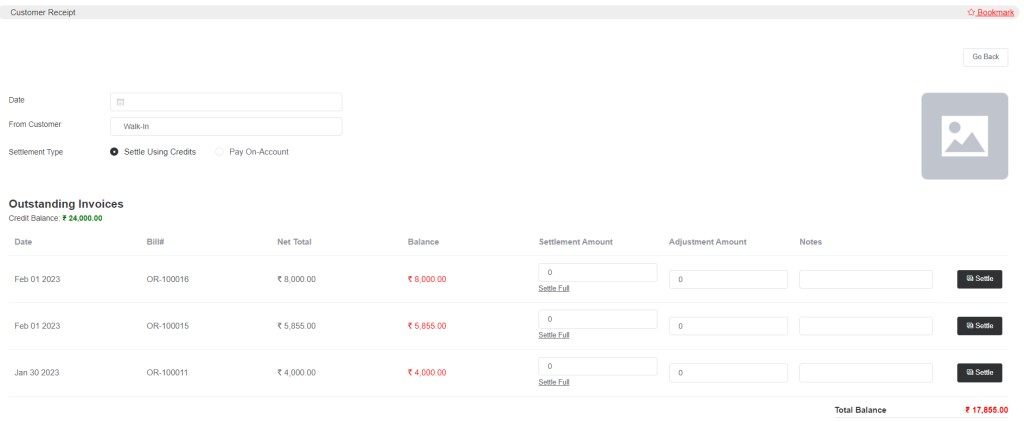 Choose Settle Using Credit for the settlement type, date, and customer name. Now pay the outstanding invoices. You can do this in full or by entering the customer's desired payment amount. After entering the adjustment amount, click Settle.
The alternative is for clients who do not have any credit remaining to pay all of their outstanding debts at once by paying on account.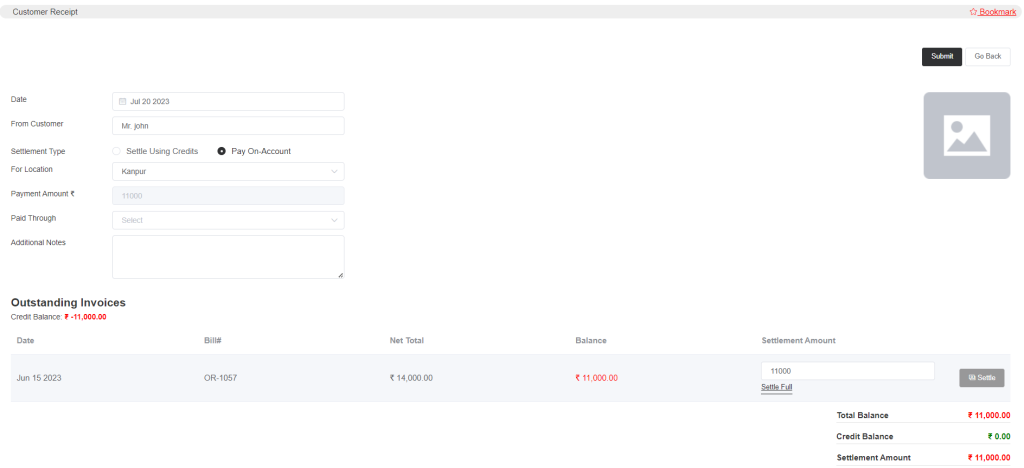 Choose the customer's name, Pay On-Account as the settlement type, and Location. Enter the settlement amount for the outstanding invoices, or select Settle Full to settle the complete amount. This sum will be included in the Payment Amount column above. Decide on a payment method. After that, you can submit it, and the balance of the bill will be recorded.