You will stay connected with your customers through this feature of ETA. Greet your new customers. Keep your customers updated about their order status with ETA's Email, SMS, and WhatsApp platforms.
Contact your customers via email. Here is where you can update them on their order status. You can also send them the order bills pdf through email.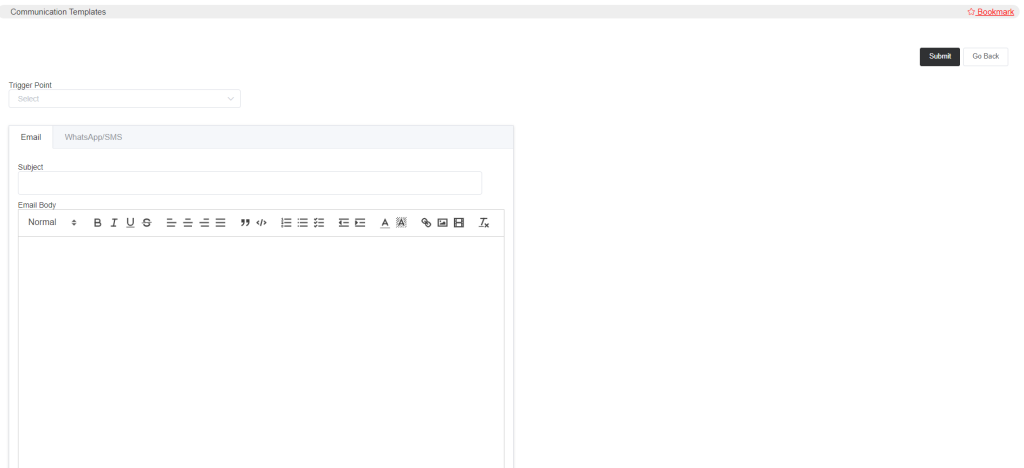 Template headings are given, you will need to select the headings. Select the heading from Trigger Point.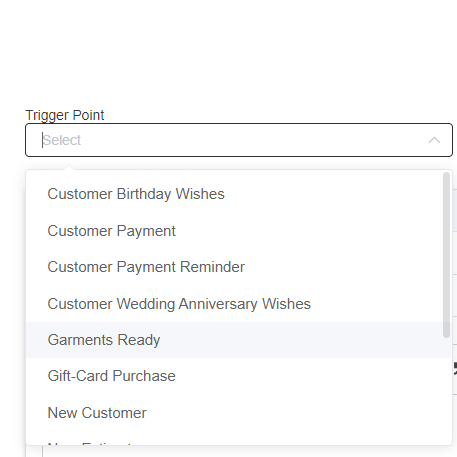 You can see the trigger points. You need to select them and then you can add the email subject and email body.
Just like email you can send WhatsApp and SMS also. Through WhatsApp, you can send all the messages, payment links, and order PDFs. You can run WhatsApp messaging with your existing number. For WhatsApp integration, you can contact us.

You can design your WhatsApp templates by selecting trigger points and entering the messages and submitting them. Select if you want to send SMS or send WhatsApp.
For SMS if you have an SMS API key then you can share it with us or you can contact us for SMS integration.
For Indian clients, if the DLT Templates are pre-approved then you can mention the SMS Template ID and SMS Entity ID. Copy the approved templates from your DLT profile and paste it in the message box.